The continuous growth of its business forces thenex to hire new staff every year. With the appointment of Jerly Rojas as Sales Manager for Latin America, thenex is very proud to have significantly strengthened its sales team! 
Jerly Rojas (1993) graduated at the Caracas University in Venezuela as an Informatics Engineer in 2016.  But when he was only 18, he started doing an administrative program, which got him a job as a trainee at Representaciones Landaeta Relansa S.A., who is the thenex local partner company in Venezuela since beginning of 90s.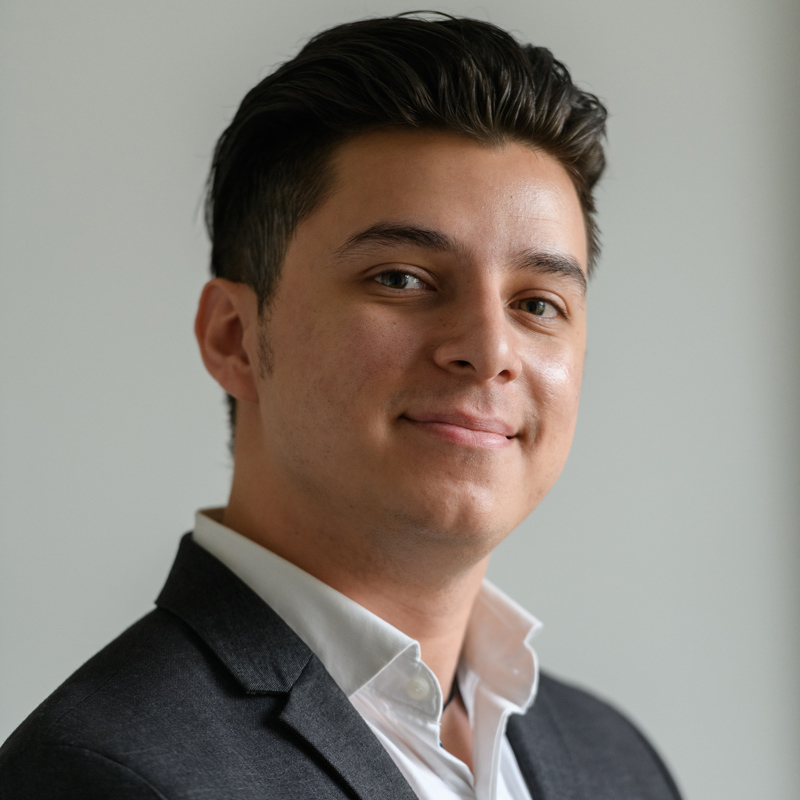 Jerly Rojas:
"After some time in the Administrative Department in Relansa, I switched to the Project Department and eventually came to work together with thenex, as Relansa carried out several projects with thenex at that time. I then also met Henry-J. Nientimp who at the same time worked as a trainee at Relansa to learn about the Venezuelean market. When Henry invited me to come to thenex and spend six weeks as an International Business trainee in Germany, I took this opportunity to learn more about the German culture and language and about thenex and its partners. After these weeks I went back to Relansa in Venezuela and came to thenex again in 2015, to follow up some Relansa projects with thenex and once more in 2016, Henry in the meantime also visited VE frequently so in the process Henry and I became friends and have since always stayed in contact. As I then was offered a job for a German company in Peru, I commented to Henry, "I am thinking about leaving and take such opportunity".
Henry J. Nientimp: "I was in my hotel in Saudi Arabia on a business trip, visiting clients. When Jerly sent me a message, telling me he planned to leave Relansa to work in Peru. I just texted him back saying: You're not going to Peru! You're coming to Germany to work for thenex! As a matter of fact, we had often spoken about 'working together once', but as long as Jerly was at Relansa, a befriended company, I did not want to make him an offer. Once it was clear that he would leave anyway, I did not hesitate! I talked with my brother Marten-T. Nientimp and father Mr. Theo-Heinz Nientimp as soon as I got back and made him a proposal."

Jerly Rojas: "I always thought about the possibility of working in Germany and learn the language. I have recently done a crash course in German and try to improve every day. The first weeks my head sometimes seemed to explode from all the new things and words. But that's much better now! Now it is my job at thenex to further develop the Latin American market. thenex is already doing business there, but there is room to expand. It is a complex market. Not very 'easy'. But I am accustomed to that. I know the culture, I know the language. They often don't believe I call from Germany, when they hear my voice! It is the German culture that is somehow new to me."
Henry-J. Nientimp: "But he adapts easily. During his first visit he already took part in a 'Schützenfest'! He is half German already."
Jerly Rojas: "I'm learning! The hardest to get accustomed to is the cold weather!"
Henry-J. Nientimp: "I realize it must have been a culture shock for Jerly in some ways. Caracas is a 5 million people habitat. Bocholt has 75.000 people living here. He was accustomed to the noise and traffic of a really big city. Now he comes to work per bike every morning!"
Jerly Rojas: "It is quite different! It is so quiet here! But I think that's fine. Everything is very well organized here. I like that."
Henry-J. Nientimp: "We shouldn't forget that Jerly, working for Relansa, already worked with big German companies, like thyssenkrupp, Linde Engineering, Voith Turbo & others. So, it was not all new to him. He has been living with friends of ours during his traineeship five years ago, and he does again now. They are like family to him."
Jerly Rojas: "They are so nice! Although they only speak German, we have a really good understanding."
Henry-J. Nientimp: "For us it is a great advantage that Jerly is a native speaker of Spanish and knows the Latin American culture since birth. We have high expectations for him at thenex. Now we are preparing the market and countries that are of the highest interest for thenex. We have already found new clients in just the three months Jerly is working for us. It's a challenge, but thenex as a family owned company does have the power to invest in new challenges. We are sure that the year 2019 will bring us the first good results."
Jerly Rojas: "Last week we received our first order from a client in Chile. A big success after such a short period of time. I am very happy about this good start and the possibilities of my local network. My experience in the market of Latin America combined with a German company environment gives us the best chances to develop fruitful business. We have already planned two business trips to Latin America for 2019. Of course, it is our mission to get good feedback from interested clients, new clients and suppliers that are willing to use our expertise in South America."
To be continued….
If you are interested to get in touch with Henry-J. Nientimp, Jerly Rojas and the thenex Sales team, please do not hesitate to contact us at:
https://thenex-test.de/where-we-work/ or https://thenex-test.de/contact-us/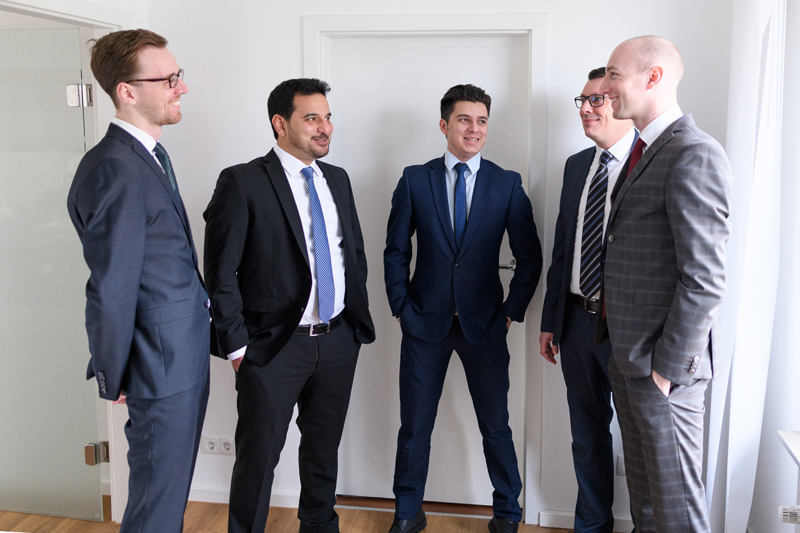 From left to right: Marten T. Nientimp, Jafar Mahmoodi, Jerly Rojas, Peter Schulte, Henry J. Nientimp