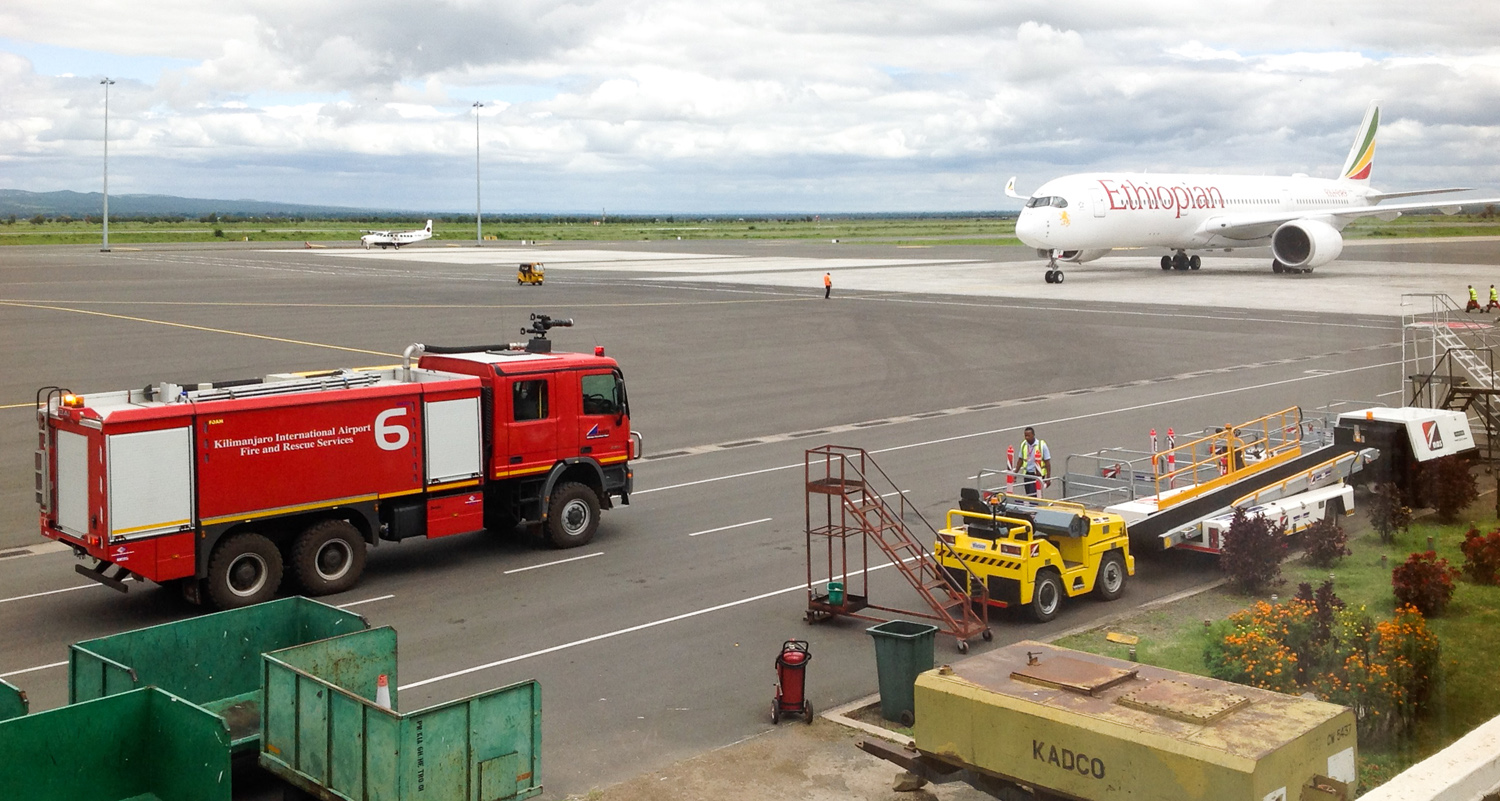 Due to the rapidly expanding tourist Industry in northern Tanzania – home of the Kilimanjaro and National Game Parks – the size of aircrafts and airport operations is constantly growing, as are the related safety requirements, stipulated in the ICAO rules.
Together with BAI, a well-known fire truck manufacturer in Italy, thenex secured the order of two new fire trucks for Kilimanjaro International Airport, with a capacity of 10.000 liter water and 1.200 liter foam each.
The project was finalized February 2017 to the complete satisfaction of the operating company of Kilimanjaro International Airport (KADCO) and the trucks have been in full operation at KIA since.
Due to the excellent performance of this new equipment, thenex then secured an additional order for a third unit, which is presently being manufactured in Italy. It is expected to be in operation at KIA the first quarter of 2018.
thenex GmbH has been a worldwide provider of industrial services since 1900 and has developed markets all over the world, with a specific focus on Latin-America, South East Asia, Africa and the Middle East. It's longstanding experience and extensive knowledge of markets, products and customer needs, guarantee a high level of service. thenex creates solutions exceeding the mere supply of products, by offering all-inclusive packages including all necessary logistics and custom-made financing.
thenex also provides spare parts, machinery and complete plants for various industries and governmental institutions in the areas of oil & gas, petrochemical, energy, cement, food & beverages industries as well as in all kinds of infrastructural projects (roads, harbors, airports). This service comes including planning, delivery and commissioning.